About Us
Here you can find what describes us as a company.
The founders of this brand were always very passionate about coffee, both as raw product as well as beverage. Maybe due to their african heritage and past linked to the plantation and cultivation of this plant, the creation of this brand came so naturally to them. The team is highly qualified with experience and knowledge of green coffee (origins and production), roasting and commercialisation.
The company COFIBIN ltd., owner of user rights of brand and logos of Booínga Café, was created with the purpose of offering coffee lovers products of exceptional quality at fair prices. The brand strives to become a market reference, standing out for it's relationship of transparency with the costumers.
Read our post "Slow Coffee Changed my Life" to know more.
#slowcoffeechangedmylife
Our Values
Quality

Our main goal is to look for the best origins, price and quality of green coffees in the international and national markets, making them available to customers so that they can enjoy the unique aromas and flavors that only the best coffees can provide after adequate roasting and packaging.
Competence

Our team is committed to certification and specialised training, innovation and state-of-the-art technological processes and equipment, in order to provide its customers with best quality products.
Transparency

We are very strict compliance with the rules and principles of commercial activity provides our customers with all the relevant information that allows them to decide in conscience when making their choices.
Sustainability

At Booínga Café we worry about social responsibility. When possible we choose organic coffees with the most certifications to insure that the production is being made sustainably and in ways that offer the best conditions for farmers, their families and planet Earth.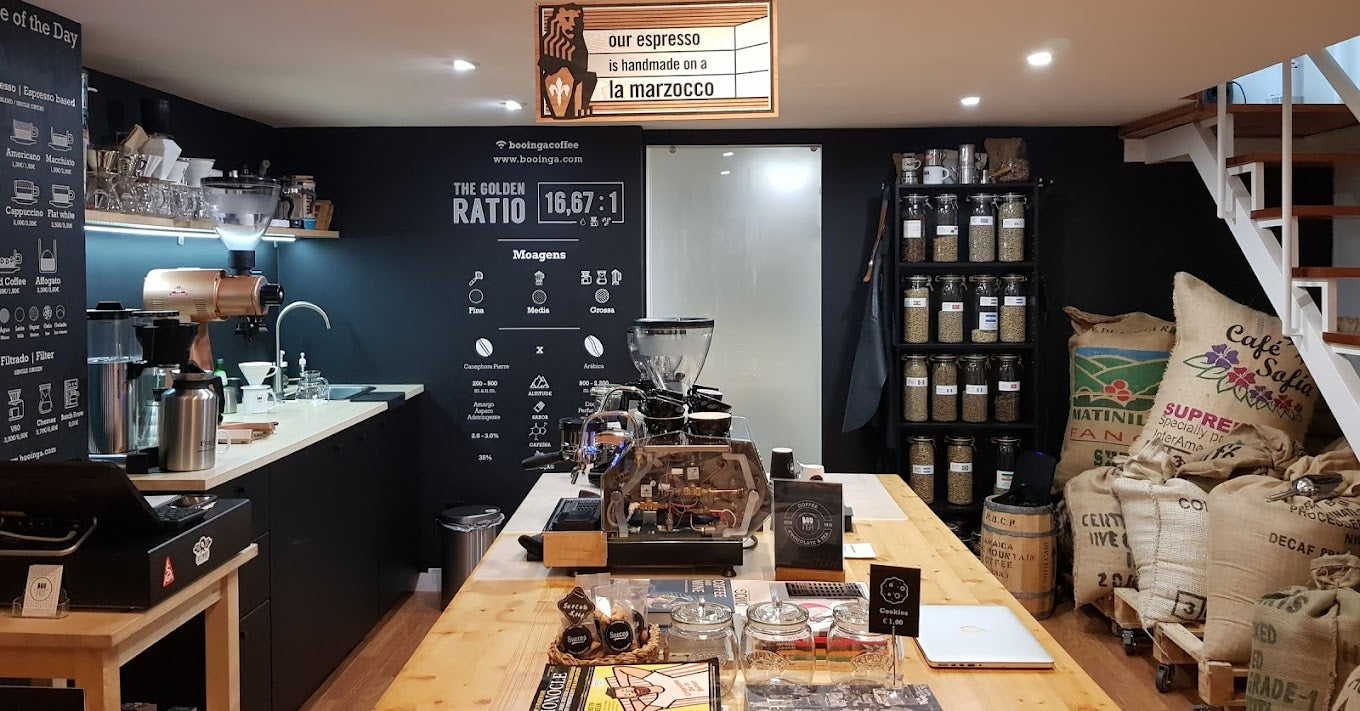 Come and say hi
Our location
R. Mouzinho de Albuquerque 449,
4450-206 Matosinhos
Mon - Fri, 10am - 9pm
Saturday, 11am - 9pm
Sunday, 11am - 5pm